Wajah Tum Ho is an erotic thriller directed by Vishal Pandya and is set to release December 2. This movie also being referred to as the Hindi version of "Fifty Shades of Grey" has ignited a fire in the film industry. With some steamy sex scenes and then a no face criminal, this movie has tried its best to keep the audience remain seated on their seats. So will it be successful, will it reach out to the audience, wait as we discuss this further.
Cast: Sana Khan, Gurmeet Choudhary, Sherlyn Chopra, Rajneesh Duggal
Plot: The movie a murder mystery and has a no face criminal who commits live murder. It has a business tycoon being accused of murder and a police officer who loves his job and his country and is willing to uncover this case all on his own.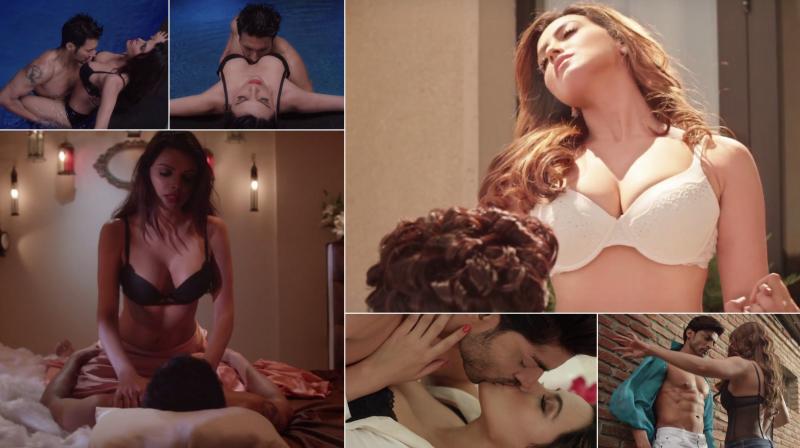 Early Verdict:
Seeing the first look in trailer we thought of this as something similar to Hate Story 2 and 3 however there is a 70 per cent similarity, what does catch our attention is the no face criminal who is committing live murders due to some reason.
Sharman Joshi is an all motivated police officer and is a bit too cute to portray the look of someone in command. We still couldn't decide on the need of sex scenes, however we believed it was just to engage the audience.
Who is this no face criminal? Why Sana Khan who plays a lawyer is mostly outside the court in her Bikini wait until the movie releases this Friday.
Related Topics